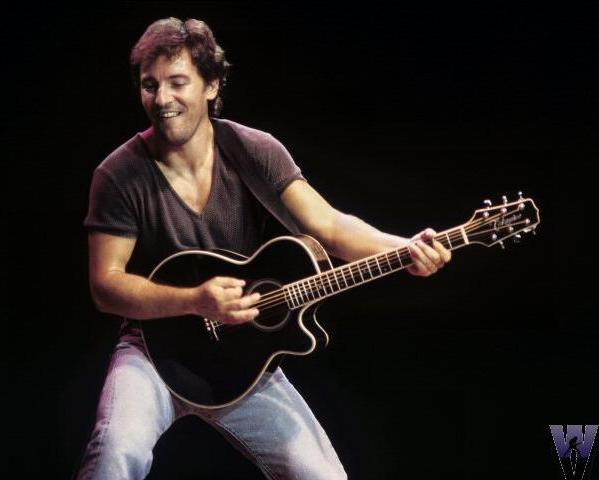 Bruce Springsteen BG Archives Print from Shoreline Amphitheatre on Oct 13, 1986
–
16×20 C-Print. Photographer: Ken Friedman
This Archives Print
is sold by Wolfgang's Vault as an 11×14 c-print for $125. or as a 16×20 c-print for $200.
It is one of their most popular prints in their Concert Photos collection (it is in the top 50 best selling). By the early 1970s Bill Graham had regularly assigned staff photographers to capture concert scenes on film. Wolfgang's Vault is now pleased to present them to you as their Concert Photos collection. Incredible portraits of the performers of that era.
Details of the photo:
Tour/Show: Bridge School Benefit
Date: Oct 13, 1986
Location: Shoreline Amphitheatre (Mountain View, CA)

Buy This Springsteen Print Online
Why Shop Online at Wolfgang's Vault:
Authenticity — you are buying from the source
Free shipping on orders over $50
Largest collection of vintage and retro concert memorabilia
Accept (almost) every form of payment known to man
Best packaging in the business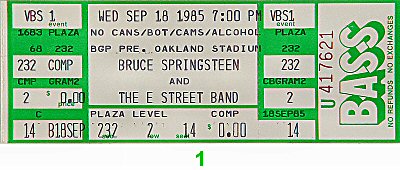 Bruce Springsteen and the E Street Band 1980s Ticket from Oakland Coliseum Stadium on 18 Sep 85: Ticket One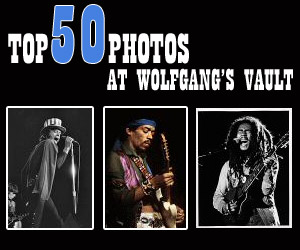 With some of the biggest performers at the most memorable events, it is understandable why these collectors' items are the Top 50 photographs sold at Wolfgang's Vault.
Click here to Shop at Wolfgang's Vault Now