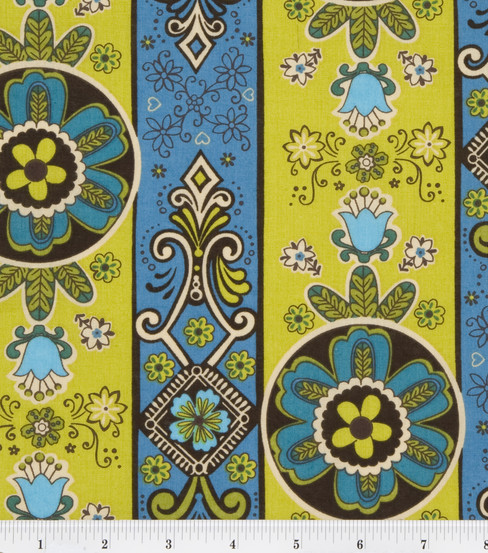 Calico Fabric-Bohemian Rhapsody Stripe
Shown above: A Bohemian design fabric in a stripes pattern. The stripes have flowers and other designs inside the stripe area. Blue, green and brown. Quilting and sewing material.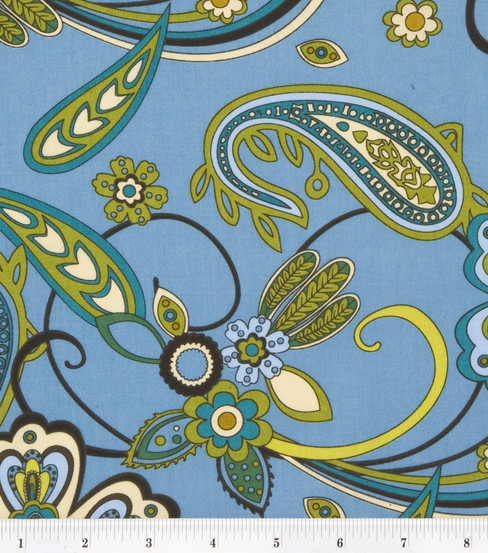 Calico Fabric-Bohemian Rhapsody Floral
Both of the fabrics above are 42" Wide. 100% Cotton, Machine Wash Cool Delicate, No Chlorine Bleach, Line Dry. Made In China
Click Here to See Many More Bohemian Style Fabric Choices
Every day one item is given an Extra Special Price, valid for 24 hours only, updated at 9 am ET. Use this link to see:
Fabric.com…See The Deal of The Day!
The Deal of the Day is shown towards the top of the right-hand side column on that page.
Also: Clearance and Closeout Fabrics