What Would You Make With This?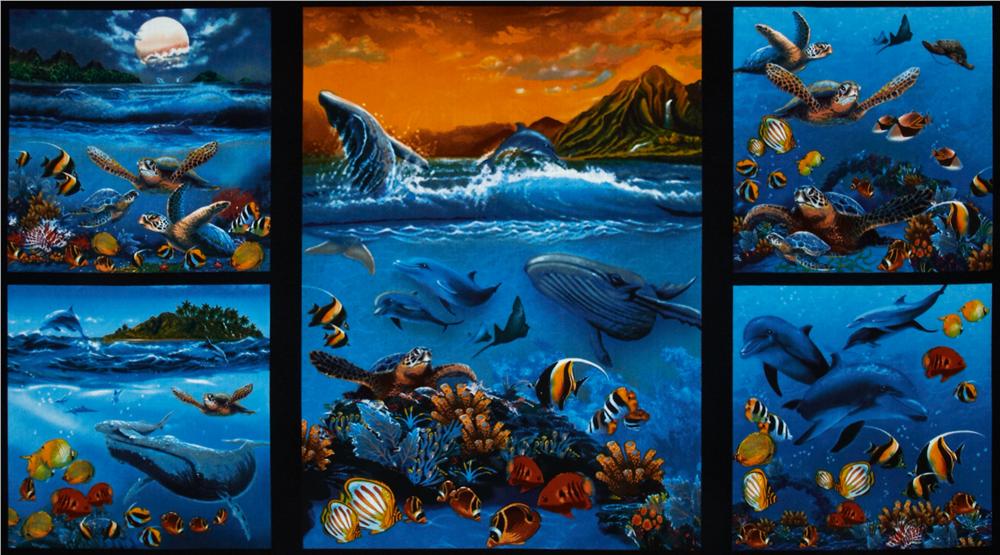 How would you use this fabric panel? Would you cut it apart and use the different sections in small projects, like the pocket on a tote bag? Or would you make the panel (in one piece) as the center of a quilt and add other quilt blocks around it?
This is a gorgeous piece of fabric. The sealife colors are so vivid. It is a design by Steve Sundram that he created for Robert Kaufman Fabrics, with the design featuring tropical fish, whales, turtles and other creatures of the sea.
Specs: This cotton print panel measures 24" x 44". Panel features 5 frames. Larger frame measures 25" x 21" and smaller frames measures 10" x 10". Colors include black, gold, red, orange, white, yellow and shades of blue. Fabric is perfect for quilts, home decor accents and craft projects.
Online Source Link:
Rainbow Cove Sea Creatures Panel Ocean