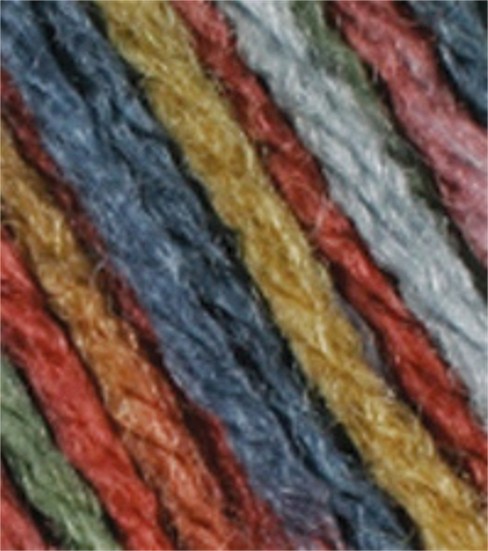 Red Heart Super Saver Yarn-Williamsburg Print
In the photo above, you can see the color combination used in this multicolor yarn, in shades of blue, gold, green and red.
Knitting gauge: 4″ = 17 stitches on size 8 needles.
Suggested crochet hook: US size I
(an H hook is another popular choice to use with worsted weight yarn)
Ideal for afghans, accessories and more.
Care: Machine wash and dry.


Link: Where to Buy This Yarn Online
– JoAnn.com

Free Crochet Pattern using this yarn:
Easy Crocheted Ribbed Wristband
A List of More Yarn Photos and Descriptions